A Special Thanx to
Tony Armour
of Tony Armour's Home Center for all his help;
selecting the house
organizing the contractors
and making things happen! Update: Tony has since retired.

Finally - The Ground Breaking

The Drill Rig
Jerome's Drilling
Missoula, MT (406-549-1383)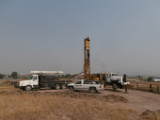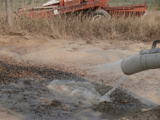 Water at 130 feet
40 Gallons per Minute

Not Your Father's Well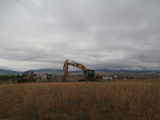 The Big Boys Arrive

And Start Playing in the Dirt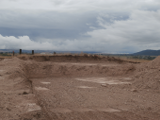 Ready for the Foundation

With the Pipe from the Well

Forms for the Footings. Thanx to Done Right Foundations of Hamilton, MT

(406-363-1393)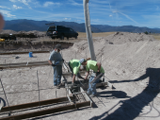 No Need for Wheelbarrows

Not Gonna Blow Us Away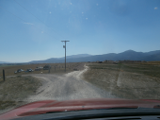 Trench for the Power Lines

Forms for the Foundation Walls

Walls Poured

Power Lines Burried

And the Transformer Set

Nice Walls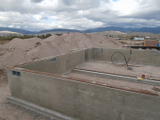 I-Beams For Strength

Septic Tanks - Ewwwww

Backfilling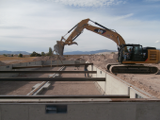 Setting the I-Beams

350 feet of mess

The Road Takes Shape

Thanx to Bjorn Johnson Construction (406-831-8079) for the Road, the Excavation, the Trench Digging, Landscaping and Septic system.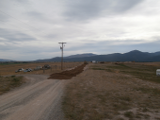 Ready for the House

Landscaping

Arriving

Dwarfing Our Cars

Pulling onto the Land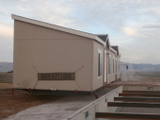 Ready to Slide On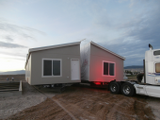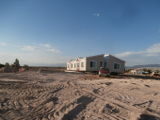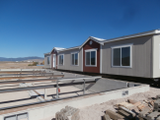 Setting up for the Slide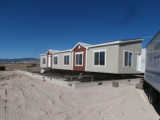 Half-way There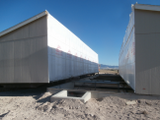 Half On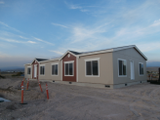 Finally Together

Closest Neighbors

Living Room to Kitchen

Dining Room to Kitchen

Hall to Kitchen

Kitchen down Hall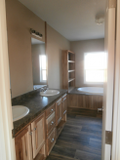 Master Bathroom