Joran (Jory) Zeth Dibble.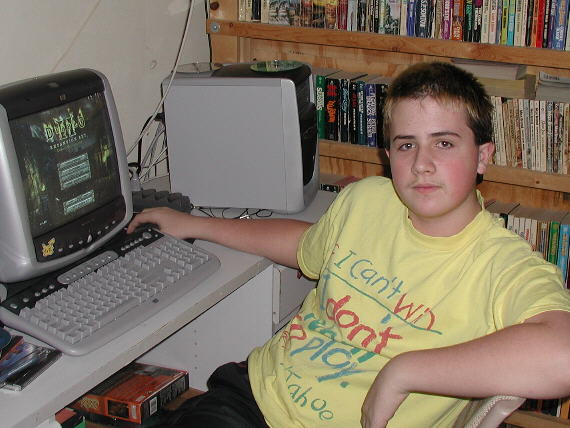 Born 25th November 1987 in Englewood, CO, Jory is the only one of the three not born in Montana (Sorry son!).
His first name is a combination of the initials of his great-grandfathers (James, JOhn, Richard, and RAymoNd).
On 5th December 1995, he had open heart surgery, at Children's Hospital in Denver, to repair a hole between two chambers of his heart (ASD - Atrial Septal Defect). His recovery was amazing (home on the 8th and bike riding by the 16th). In June 1996, his doctor (Dr. Clark) said he didn't need to see him again (not even periodic checkups).
Jory is becoming more and more of a computer freak! Always trying new games and utilities and is probably more involved with computers than his dad!
Jory currently works in Denver, CO.